Discounts on your favourite brands

Enjoy local discounts and offers on food, clothes, events and more.
try Zend





Fast, convenient and trusted

Open a Zend account in just 60 seconds.
try Zend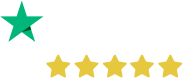 One account, all types of currency

Whether it's travel money or cryptocurrency, you can store, spend or send it with your Zend account.
apply now